Your best choice for communication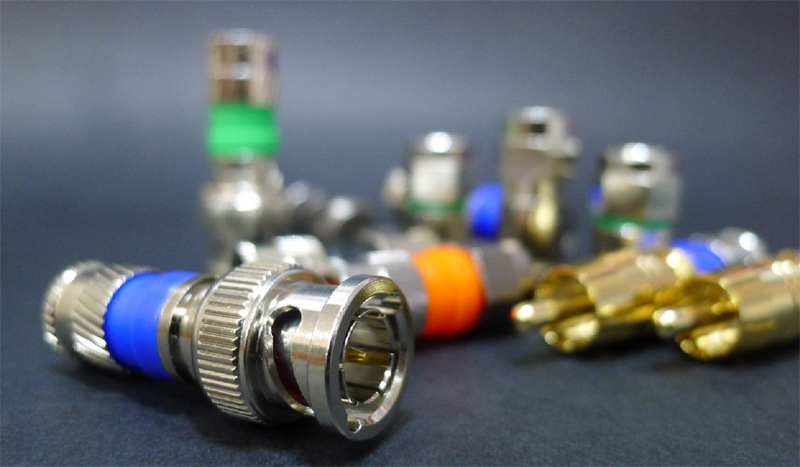 Cablesat has established in Taiwan since 1994, there has been more than 20 years that we have worked on the broadband industries. Cablesat specialized at broadband filter, coaxial connectors and RF/Microwave connectors etc. We built up long-term business relationships with our customers; our perseverance and faith in being honesty let us gain a wonderful reputation among the broadband industries.
Achieve the excellence
Keep ourselves improving has always been our spirit, we are more than happy to seek the new possibility of product innovation. We have invested great budget in research and development. Not just produce the various types of product for customer's requirement but also strived to create high quality and innovative product to achieve the extraordinary standard.
Connect the world
What customer need is what we are keen to know. Therefore, we have attended the international exhibition every year. By these chances we communicated with our client from worldwide, we can understand what customers' really need.
Our strengths
Cablesat are the registered manufacturer of ISO9001:2008, who specializes in various components on communication applications, such as CATV broadband communication systems, satellite broadcast industries, wireless infrastructure and RF/Microwave connectors. Apart from the standard production, we also provide OEM(original equipment manufacture) and ODM (original design manufacture) to our clients.
Exceed your expectation
All our production processes are strictly requested by Hi-Tec electronic technology, using the composite CNC lathe to process mental components accurately. Cablesat has superior design ability and knowledge to achieve lead-time and preciseness of demanded products. Using the lasting modern producing technology and processes to produces the stable and high-quality products to all of our valued customers.To meet customer's satisfaction or even exceed customer's expectation is our main goal, we are looking forward to developing a firmed and continuous business relationship with our customers.